Marinaro sauce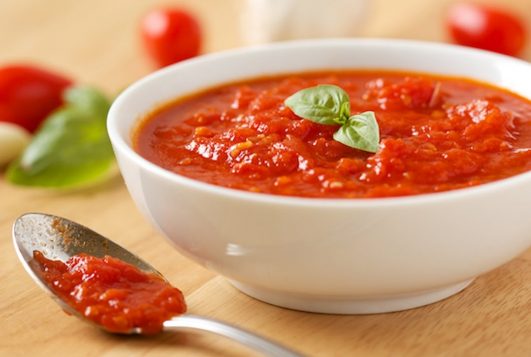 For 4 servings you will need:
Canned tomatoes TM "Chigirin"
800 g
Black pepper ground
to taste
Ground Basil leaves
1 tbsp
Preparation instructions:
1. Preheat the olive oil in a frying pan, add the finely chopped onion and pass until half-translucent for about 5 minutes.
2. Add the finely chopped garlic and fry for a minute before the appearance of the smell.
3. Add finely chopped celery, finely chopped carrots, salt and pepper. Fry until soft for about 10 minutes.
4. Add the tomatoes, oregano, wine, bay leaf and vinegar. Salt, pepper and cook on low heat until thickened for about 30-60 minutes.
5. Add the basil and remove from heat.