Tomato paste 25% (0.5 l)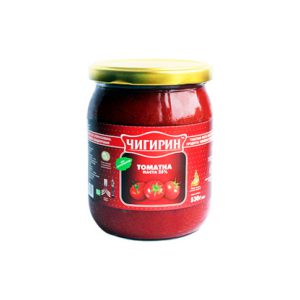 Tomato paste 25% sterilized
Ingredients: freshly ground tomatoes and cooked in a concentration of 25% solids.
Nutritional (nutritional) value of 100g of product: carbohydrates – 15.8 g.
The energy value (caloric content) of 100g of the product is 79 kcal (331 kJ).
Shelf life at storage at temperature from 0 to 25°С and relative humidity no more than 75% – 3 years.
First grade.
SSU 5081: 2008